Video Production in Los Angeles: Coronavirus Shut Down
Posted by G McD on / 12 Comments
As brands and companies scrap and postpone projects due to the coronavirus pandemic and "stay at home" order, what has become of video production in Los Angeles? Well, put simply: it's non-existent.
Which means you need to —
Get creative!
First of all, I need to say, it's always annoyed me when someone says, 'get creative'. No duh! Isn't that by definition, what we do? When making any custom video one needs to 'get creative' in order to make it. It's impossible to not get creative when making something from scratch that didn't exist before. It doesn't need to be said.
It's like telling a fireman – 'put out the fire'. I'm sure that never would have occurred to the fireman had you not said that!
But I digress as I often do. Let's get back on track. I'll punish myself later for using this phrase in this post.
What I really mean is to get resourceful. What assets do you currently have or that you can create in the office to make an effective video that will get the results you're seeking?
Repurpose existing assets
Take an inventory of your existing assets. What raw footage do you have? What still photographs? Any user-generated content? What graphics, animation, etc. are at your disposable to leverage into a new and unique video to deliver your message?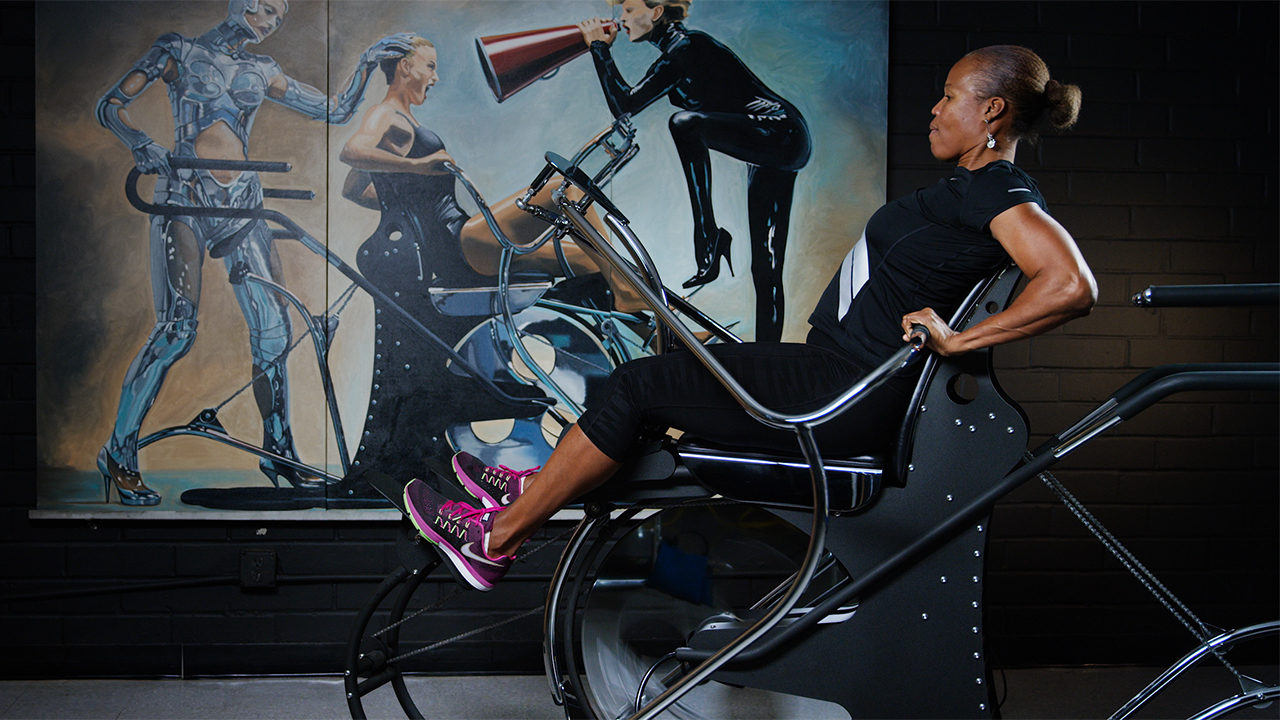 In addition to existing assets you may have, you can add stock footage and photos into the mix to create an entirely new video. You'd be surprised at how relatively easy it is re-purpose what you have to create new content when you have no other choice.
And don't forget behind the scenes content. That could be a useful resource to use in a new way.
One industry that is still open during the shut down is ecommerce companies. Read how to increase sales with ecommerce product videos.
Update: read about the new norm for video production companies in Los Angeles now that businesses are starting to open and corporate video production post Covid 19: portability and efficiency.
Limits are good
Without the option to go out and shoot new footage, it forces you into thinking in a new way. Limitations are a good thing – although perhaps not in the exact moment you're dealing with the limitation.
When you have finite resources, it forces you come up with a solution to the problem. Throwing money at a problem doesn't always fix it.
Go back to your project's goal and place it firmly in your mind. Then go through your existing assets keeping the goal in mind and see what you can come up with.
In a lot of ways, re-purposing videos is like producing content for social media where the idea is to get as much content as possible out of the assets. To help with ideas, read our post on Video Marketing for Social.
Use animation
Perhaps an animated video will work just as good or better than a live action video would for your given project. There are several different animation styles to choose from, each with their own level of cost.
The main types of animation used in commercial and promotional videos are: cartoon, vector art, motion graphics, whiteboard and typography which are all 2D and then there's 3D animation.
Discuss with your video production company what style would be best for your video and to get an idea on cost.
This post from 99designs talks about different animation styles.
Below is an example of an animated Typography video – that is, a video that consists mostly of animated text and graphics. The client used it re-enforce the company mission, playing it at a large event and publishing it on their website.
Get your videos out quicker
Another advantage to not filming new material, is that you can usually make a video faster when using existing assets and/or stock. The exception being animation which can take a long time depending upon the complexity.
Without the need to schedule time for your employees to be on a shoot and without the need for the production company to schedule the crew, equipment and talent, after you're done with the script you can go right into editing!
Read our post on live video streaming to stay connected with customers and employees during the shut down. And take advantage of the empty streets to create unique street photography.
Garage or no garage
As an example, I made a promotional video for Gate5 that I shot on super8mm. The idea was to make a gritty vintage comedy spot, hence the reason for shooting it on super 8mm film – which I love. It doesn't come up often but when it does I'll find an excuse to shoot on super8mm.
The story was a guy watches TV outside on his property in the desert. On the TV played Gate5 production samples. I can't even remember the specifics of the video now or the punchline. It worked okay but it wasn't great. If it worked better, I probably would remember the spot.
Then years later, I took the same raw footage and made a gritty vintage comedy spot for the Guitar Center – a totally different application and story but using the same raw footage.
The concept: Alimony Acres – she got the house, he got the guitar.
I added two new things: I used real video of the actor playing guitar in his garage band at a bar in North Hollywood and I added a voice over tag for the punchline. Old footage with a couple new things thrown in and I had myself a totally new video. Which worked way better by the way, than the original idea. Check it out below.
There you have it. No excuses to prevent you from creating new content despite the coronavirus shut down.
Don't let it get you down. Keep creating.
Get resourceful, dig through your hard drives and files and re-examine your existing assets. Think about how you can combine them with new animation, voice over, graphics or stock footage to keep video production in Los Angeles alive and your content flowing!
About Gate5, a Los Angeles video production company
Gate5 is a full service video production company in Los Angeles producing engaging and results driven video content for big and small businesses and advertising agencies from tutorials to commercials.
We conceptualize, write scripts, secure locations and permits, cast actors, direct, film and edit social media content, branded films, product and promotional videos, web and TV commercials, episodic content and live video streaming production.
Need a video? Contact us to discuss your project.
Click here for our video samples.
Need monthly social content? Check out our monthly video production plans.