Why You Need Behind The Scenes Video Production
Posted by G McD on / 7 Comments
There are several reasons why you need behind the scenes video production added to your video marketing strategy. For one thing, it puts a human face on your company. People want to connect to other people, not brands. Humanizing your brand will lead to an increase of brand authenticity.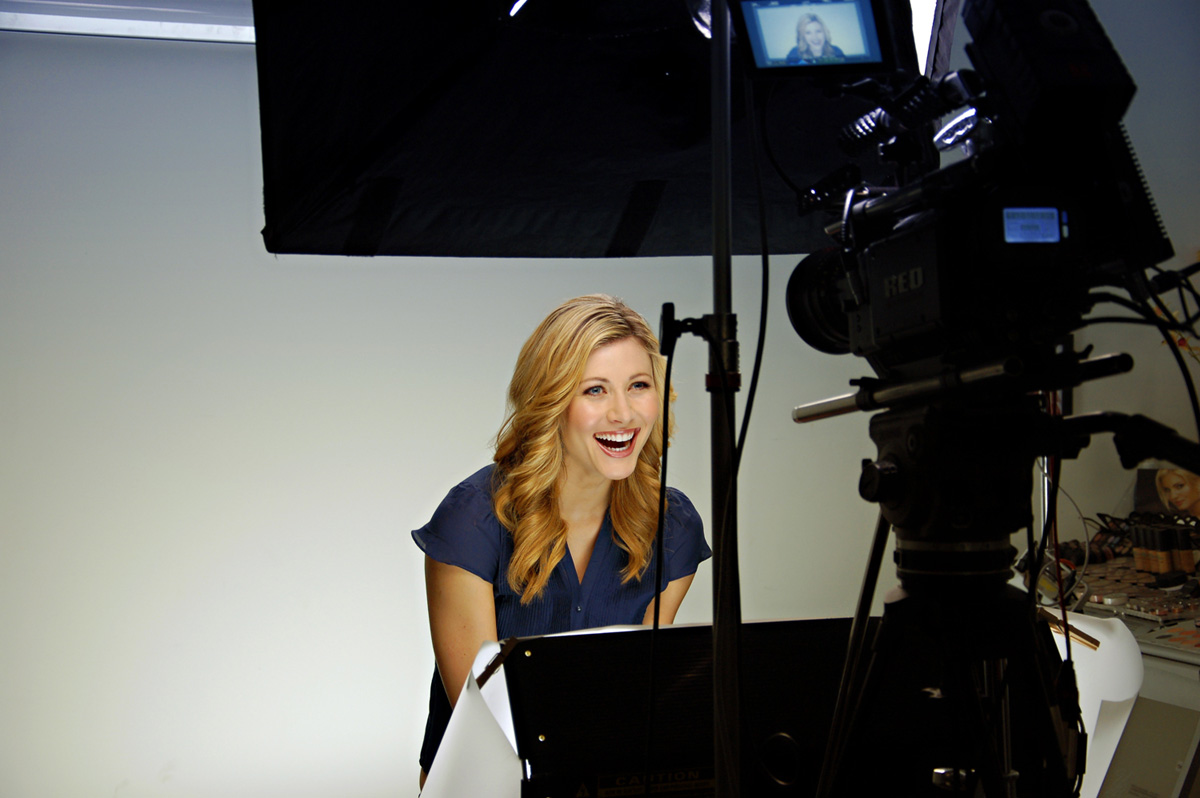 Make it authentic
So what is authenticity? I know, it's one of those buzzwords that gets thrown around so much that it's lost almost all of its meaning. I hesitate to even use it. It's like "organic", as in, "How to make your film look more organic!". Ugh. Give me a break. 'Organic' is used so often in the film world that it means absolutely nothing and it drives me crazy when I hear it. But I digress – a topic for another post.
Authenticity simply means showing that real people are behind your business and giving your customers an idea of who you are. I don't know how many times I've been to a website and there is not one thing about the people who run the company. Not a picture, not a blurb, not even one name. What are they hiding? Why do they think someone should trust them and buy their product or service? 
Related article: why your company needs a video series.
Your customers want open and honest communication about the products and services they use or are considering. Real. Reliable. Relevant. If you create this, you'll build a relationship and trust and people will have more of an emotional tie to your business.
Get them to take action
For some, seeing how the sausage is made is almost more fun than eating the sausage itself. People love to see how their favorite TV show or movie was filmed. Or what happened offstage at an event. Or seeing the work-in-progress of an exciting project that will launch soon. It feels real, relatable and approachable.
This will trigger likes, comments and sharing. And that type of engagement transforms your your audience into promoters of your company – what every business wants from their social media outlets. And that's why you need behind the scenes video production.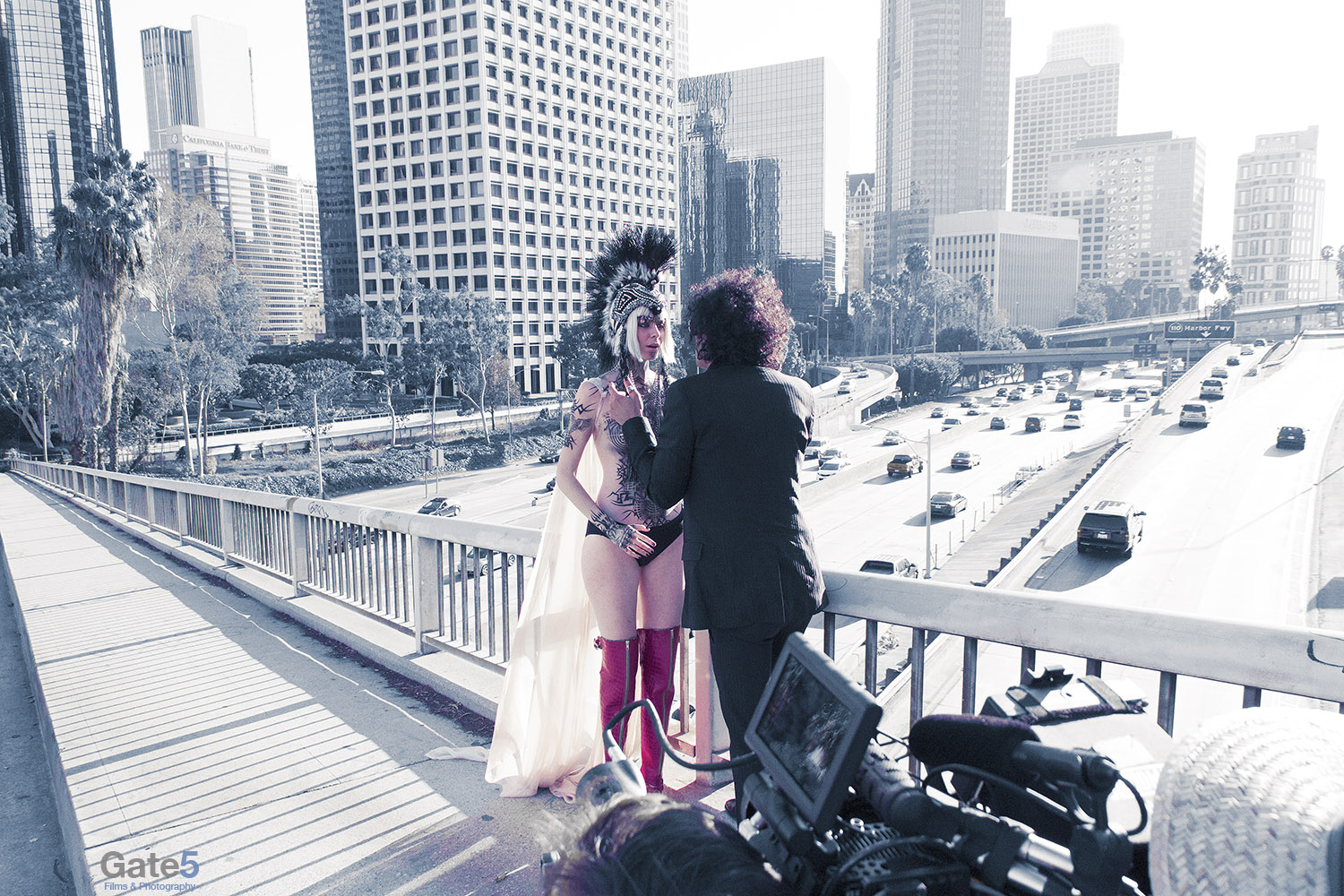 What to share?
Sharing new product information, the latest sale, company news or industry related content is not the only type of content to share.
With behind the scenes content you can show your team and how well they work together. You can show that your staff takes their work seriously and they have fun doing it. That they are people that care about the product or service they sell and about their customers
Share photos that highlight your employees, skills, office culture and events. Again, these posts will often get the most likes and shares – increasing engagement and building trust.
Working on a new project? Post it. Hosting an event? Post it. Have a fun fact about your business? Post it. When you share this type of content your audience will feel like they're a part of what you're doing.
Get real
Compared to using stock photos for example, real images are 95% more effective at generating leads than stock. Stock photos certainly have their place in marketing. For social media, limit their use and only use them for certain kinds of posts such as background images on a post announcing a sale.
Sharing content that takes people behind the scenes at your company will also increase transparency which has become very important for consumers and business clients. 86% of consumers said they're more likely to take their business elsewhere when brands lack transparency.
Behind the scenes video production is low cost
Not only does behind the scenes content generate the most engagement, but it usually doesn't cost a lot to produce. Often cell phone videos and photos taken by your staff work just fine for a lot of behind the scenes content posted to social media.
For those times when better quality is needed, or when you need a dedicated videographer and photographer, we offer a cost effective behind the scenes service that can be added to the package when we're hired for a full service production to create the main video.
When we're hired for both the production and the behind the scenes content, we can create a lot of high quality content for the client that can then be rolled out on a regular schedule for several months.
That's another huge benefit of creating behind the scenes content. A little goes a long way and they don't need to be edited. Just shoot and upload. It's easy to get numerous still photos. For video posted on social media, short clips are best and you can capture many of them. Generally clips from fifteen seconds to sixty seconds work best.
Learn how to save money with how-to video production.
Below is a short behind the scenes timelapse of alien makeup and prosthetics being applied to an actor for a short film we produced. Unfortunately, we couldn't capture the whole application and even with just part of it captured, it's still generated a lot of views on our social media.
We also offer stand-alone behind the scenes productions from big to small, from a one-person crew type of shoot on up to larger EPK type of productions.
Now that you know why you need behind the scenes video production, it's time to implement the strategy and boost your social media presence.
If video isn't front and center in your marketing, read our post, Why Video Marketing Should Lead Your Content Strategy.
About Gate5, a Los Angeles video production company
Gate5 is a full service video production company in Los Angeles producing engaging and results driven video content for big and small businesses and advertising agencies.
We conceptualize, write scripts, secure locations and permits, cast actors, direct, film and edit social media content, branded films, product and promotional videos, web and TV commercials, episodic content and live video streaming production.
For more information on how we can capture behind the scenes content for your company, contact us to discuss your project.
Click here for our video samples.
Need monthly social content? Check out our monthly video production plans.