When to hire actors for your corporate video production
Posted by G McD on / 3 Comments
In certain cases it's very obvious when to hire actors for your corporate video production. However, at other times you might be on the fence on whether to spend money on professional actors or just use your employees.
To me, it's a very clear cut answer – if you're wondering if you should, you probably should.
Related: business problems video production can solve.
When to use employees in your video
There are three instances when you should use your staff to appear on camera in a video. Use your employees when:
establishing credibility as an industry expert is the goal
being authentic is paramount
real acting skills are not needed
Use your experts
An actor isn't going to know the ins-and-outs of your industry or be familiar with the terminology. If you're trying to establish the fact that you are an expert in your industry, it should be obvious your people need to get on-camera.
Put your experts on video to show your audience that you are indeed the experts and the go-to business in your industry.
Related: the one thing to improve your video conferencing.
Be authentic
People want to know the face or faces behind the company. Your staff and employees create an authenticity that hired actors simply cannot.
In certain video applications, your audience wants to see real people in real situations. Your employees or customers can give those real life experiences the viewer can relate to. Not to mention, your employees will know the industry terminology and technical terms. They'll be able to better explain the meaning behind them because they live them every day.
Related: 5 reasons why you need video testimonials.
Anyone can be an extra
The third instance when it's best or perfectly fine to use your employees is when they will be doing what they normally do every day only on camera.
Every video needs cutaway shots or b-roll as it's typically called. Especially interview or testimonial type of videos. When you need shots of people in your office working on computers, on the phone or in meetings – things they normally do – that's when it doesn't make any sense to hire actors.
Related: focus on story in your video marketing.
When to hire actors
There are three instances when to hire actors for your corporate video production. Use professional actors when you need:
an ad or a commercial
heavy dialogue and/or real acting skills
a longer shelf life
Related: 5 ways to use IGTV for business.
Ads or a commercial video
If you're making a video ad, commercial or promotional video you should hire professional actors. Employees are best for the authentic "who we are" and "what's our culture" type of videos.
Ads and commercial videos need excellent execution to get the results you seek. Actors have the training and skills to deliver the performance you need to convey your story or message. Using Bob in accounting (no offense Bob) probably won't give you the image you're going for in your branding spot or product video.
Trained actors will be more natural, take direction and will deliver the shot in fewer takes, saving you production time.
Related: actors need a director, hire one that won Best Comedy Film.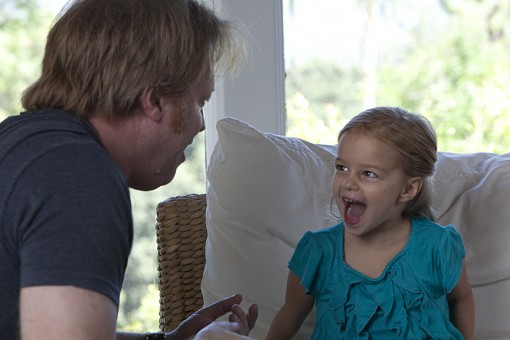 Heavy dialogue and real acting skills
This goes with the point above. If your video has heavy dialogue with scripted lines, then using professional actors is the clear choice. Excessive re-takes because of flubbed lines can increase the length of the shoot and also add costs to post-production by adding the time needed in editing trying to cover up the flubs.
Even if the mistakes can be masked in editing, the end product may result in a sub-par performance that lowers the quality of the video.
And what should be quite obvious is when real acting skills are required – like when your video contains dramatic or comedic scenes – you should most definitely hire professional actors. I know Bob in accounting took an improv class in college but let him do the job he was hired for. Again, sorry Bob I don't mean to pick on you.
Just as with heavy dialogue, trained actors will give you the performance you need, will do it in fewer takes and will save you time and money and just – give you a better video.
Where do you find actors? As part of our production services at Gate5 we offer casting of actors and models. For companies that want to cast themselves they can use an online service such as LA Casting.
A longer shelf life with actors
If you plan on using the video for any length of time, using professional talent will increase the shelf life of the video by eliminating the possibility that employees appearing in your video no longer work for your company.
The possibility of employee turnover sending your video to the trash bin is eliminated by using actors.
Conclusion
There are many video applications where employees make the best on-camera talent – when establishing credibility and your expertise and when you want to convey your authenticity. If your video falls into the category of "who we are", then put your employees front and center on camera.
If making a commercial video where real acting is required, then that's when to hire actors for your corporate video production.
Related: the best aspect ratio for your video production.
About Gate5, a Los Angeles video production company
Gate5 is a full service video production company in Los Angeles producing engaging and results driven video content for big and small businesses and advertising agencies from tutorials to commercials.
We conceptualize, write scripts, secure locations and permits, cast actors, direct, film and edit social media content, branded films, product and promotional videos, web and TV commercials, episodic content and live video streaming production.
Click here for our video samples.
Contact us to discuss your video project.