The Best Aspect Ratio For Your Video Production
Posted by G McD on / 4 Comments
With so many social media outlets each with their own ideal video format, it's hard to know what is the best aspect ratio for your video production.
How do you choose between ratios of 16×9, 4×3, 1×1, 4×5, 9×16? The optimal strategy is to plan out before any filming takes place and decide what outlets you are going to publish your video on and what aspect ratios work best for that venue. Then create different versions for each specific venue.
Related: 3 ways to increase your sales with video production.
Shoot in standard HD 16×9 aspect ratio
The most efficient way to film and make the most of your production dollars is to film in the standard 16×9 format of high definition. This is the "normal" aspect ratio for HD video.
From this format, you can then create all the different versions you need in editing. With a 16×9 video you can then extract a 4×3, 1×1, 4×5 or 9×16 version.
Related: 5 ways to use IGTV for business.
Don't post a video of the same aspect ratio on all outlets!
Each social outlet; Facebook, Instagram, Twitter, LinkedIn – they all have a specific aspect ratio that works best for them. It takes more time and money to edit additional versions but it's well worth it.
The 16×9 aspect ratio will give you the widest format available and then from that you will create the more narrow versions with 9×16 being the most vertical format you'll need. Essentially what you'll be doing is cutting vertical strips off the sides of the videos to get to the other aspect ratios.
Related: focus on story in your video production.
There are wider formats obviously, but for the purposes of this article I'm focusing on the standards for social media and TV not cinematic aspect ratios such as 1.85:1, 2.39:1, etc.
Take this frame below shot in the 16×9 aspect of HD/4k UHD (3840 x 2160) –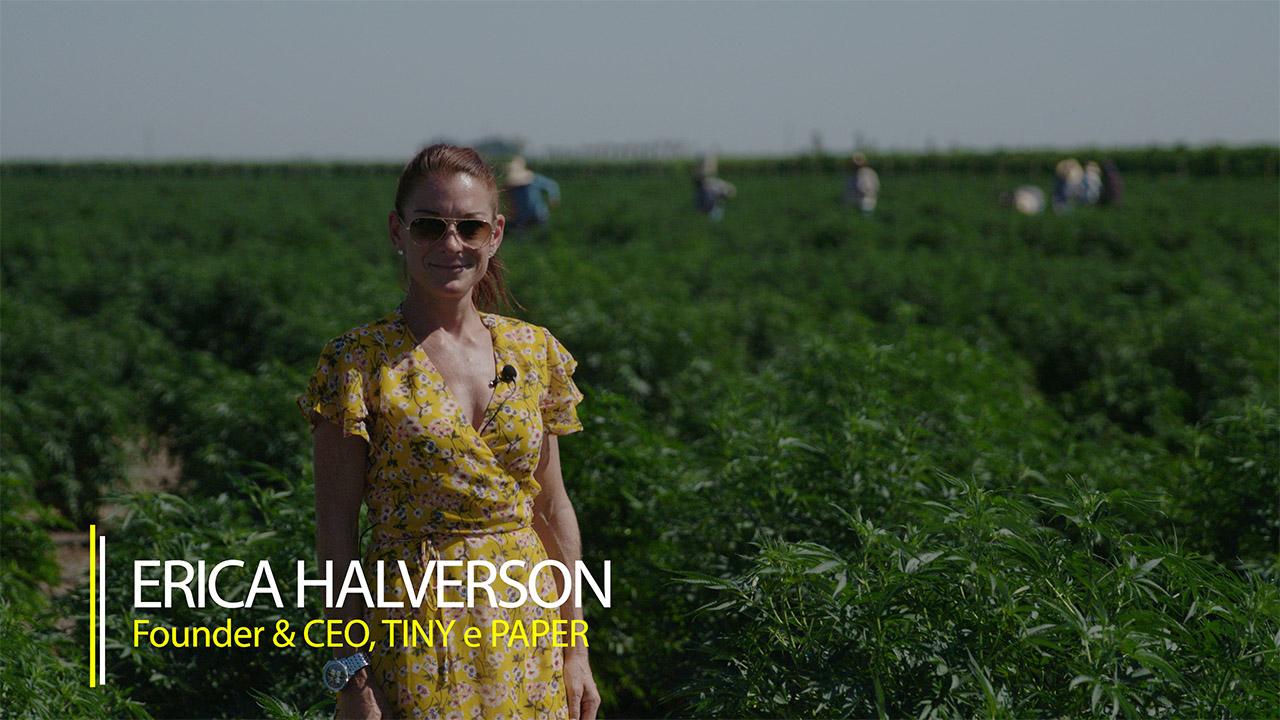 And the frame below is a vertical 9×16 version for IGTV and Facebook stories created from the same 16×9 frame above –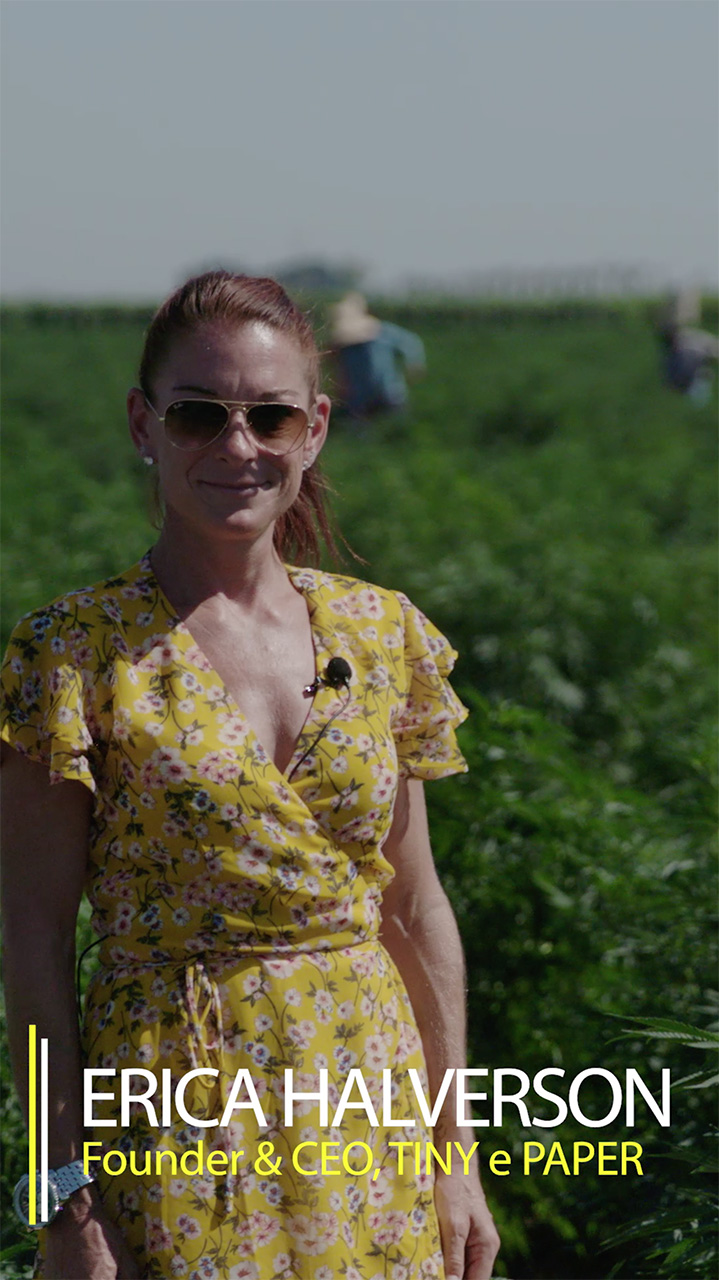 Framing is very important to keep in mind while filming. Since all the other formats are narrower than the 16×9 "master", it's best to shoot with wider lenses. Don't go too close unless you know the shot will still work in the narrower format you'll need.
If everything is shot in close ups, when you create a narrower version, the video may feel claustrophobic to the viewer and the message won't be clear returning bad results for your efforts.
Related: the one thing to improve your video conferencing.
Resize and re-position graphics
In addition, you may have noticed the lower third title graphic has been resized as well for the vertical 9×16 version. Most text and other graphics will need to be resized and re-positioned when creating narrower versions from your 16×9 master.
Fortunately, Premiere Pro can automate the task of resizing, re-positioning and creating a new timeline in the aspect ratio of your choosing with a couple clicks. I find it to correctly reformat about 75% to 80% of a timeline.
Even at a 75% – 80% effective rate, that's a huge time savings in editing. You can then go through your video manually fixing what needs to be fixed.
Related: using natural light for your documentary video production.
Recommended aspect ratios for social media
Most social media sites support various aspect ratios but have one aspect ratio that gets the best results. Let's look a little closer at the best for each outlet.
Related: why video is the biggest business opportunity in 2021.
YouTube
Best aspect ratio: 16×9
Supports resolutions up to 4k
Best for longer form content. Works great for all lengths but definitely the best venue for your longer videos
Instagram
Best for feed: 4×5 (also supports 16×9, 4×3, 1×1)
Best for Stories and IGTV: 9×16
Ideal Length: anywhere up to the 60 second max for the feed
IG Stories must be 9×16 and have a 15 second limit. IGTV has a max length of 10 minutes or 60 minutes for verified accounts
Although IGTV supports both 16×9 and 9×16, it's definitely better to use a 9×16 video. You can post a 16×9 video but it'll require the viewer to turn their phone horizontally to fill the screen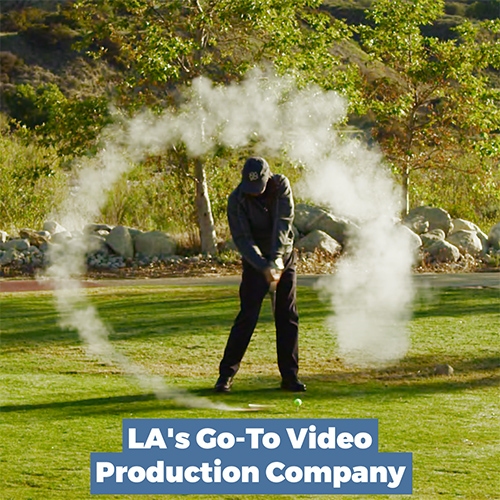 Facebook
Best for feed: 4×5, 1×1, and 9:16 (because of the huge mobile app use)
Stories: 9×16
Paid Ads: 4×5 or 1×1
Ideal Length: up to 2 minutes
For best results, upload files directly on Facebook rather than posting a YouTube link
Facebook's guide to aspect ratios.
When it comes to the best aspect ratio for your video production, one size does not fit all. Video marketers need to plan on creating multiple versions of videos depending on where they want to post.
To recap, shoot in regular 16×9 aspect ratio while keeping framing for other versions in mind to create your master. Extract from your master video, the best version for each specific social media outlet.
Related: business problems video production can solve.
About Gate5, a Los Angeles video production company
Gate5 is a full service video production company in Los Angeles producing engaging and results driven video content for big and small businesses and advertising agencies from tutorials to commercials.
We conceptualize, write scripts, secure locations and permits, cast actors, direct, film and edit social media content, branded films, product and promotional videos, web and TV commercials, episodic content and live video streaming production.
Click here for our video samples.
Contact us to discuss your video project.