Best Comedy Film
Posted by G McD on / 0 Comments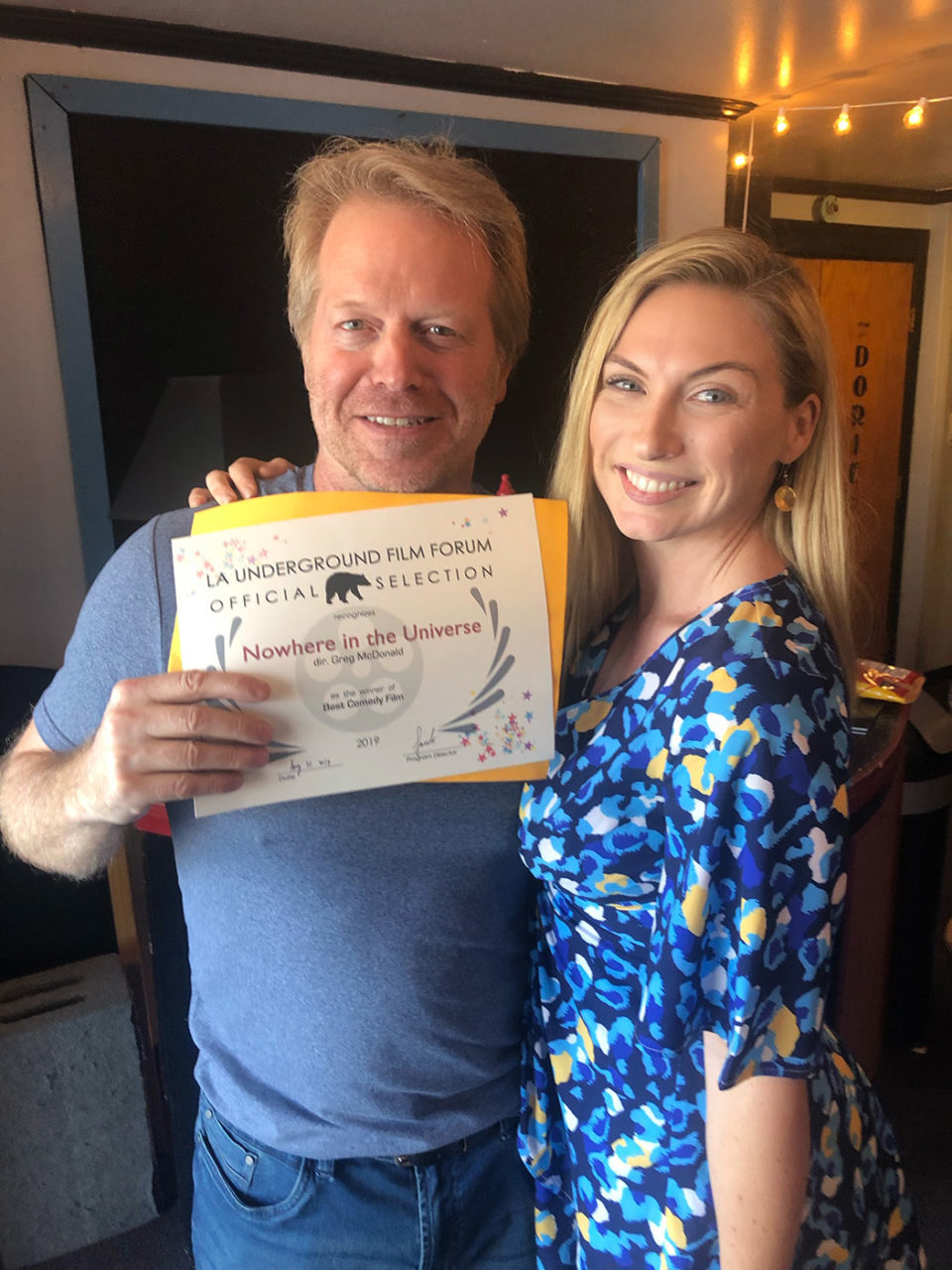 Best Comedy Film and Audience Choice Award winners at the Los Angeles Underground Film Forum for the film, Nowhere In The Universe, a sci-fi comedy about how some lines can never be crossed no matter how desperate you are.
Keeping with the 'underground' theme, the festival was low-key but it was a lot of fun hanging out with Kaitlyn Clare, who played the alien in the film, and actor Brandon Bernath. I saw a couple of films I really liked and got to meet some cool people.
Nowhere In The Universe got a great response from the audience which is so much more satisfying to experience in person vs. getting a couple likes online. It was a surprise winning a couple of awards and now it's on to the next one!
Click here for more information about our Product Demos, How To Tutorials and Explainer video productions.
Go to our fashion photography or beauty photography. Or our video