Escape With Fashion Film Production
Posted by G McD on / 5 Comments
We all could use an escape right? Even though the lock down due to the Coronavirus pandemic is starting to lift and businesses are starting to open up, it will still be awhile before everything is back up and running. What better way to escape than with fashion film production?
After Party at the La Jolla Fashion Film Festival
I found this clip just a couple of months ago of fashion film director Greg McDonald, founder and Producer at Gate5 and cinematographer Roberto Correa talking about their film, The Selfie That Changed The World at the La Jolla International Fashion Film Festival in 2017.
I know what you're asking – why are you talking about myself in the 3rd person? That's a very good question and I would be asking the same. Well, I want you to know I'm only doing it because my SEO guys say it's better when I mention my name and title. So I blame it on them.
Where you drunk during the interview?
Even though this interview took place at the after party around 1am at The Lot, a bar and restaurant in La Jolla, and I appear to forget what I did on the film near the beginning of the video, I assure you I was very lucid.
Related article: Aliens and selfie addiction on Amazon Prime Video.
We had a very good time at the festival and our film got a great response. The film is a fashion comedy that takes a peek inside the mind of a selfie addict. It was nominated for Best Creative Direction and Best Narration. The actor, Brandon Bernath, got nominated for Best Actor in CinéFashion Film Awards put on by Cinémoi.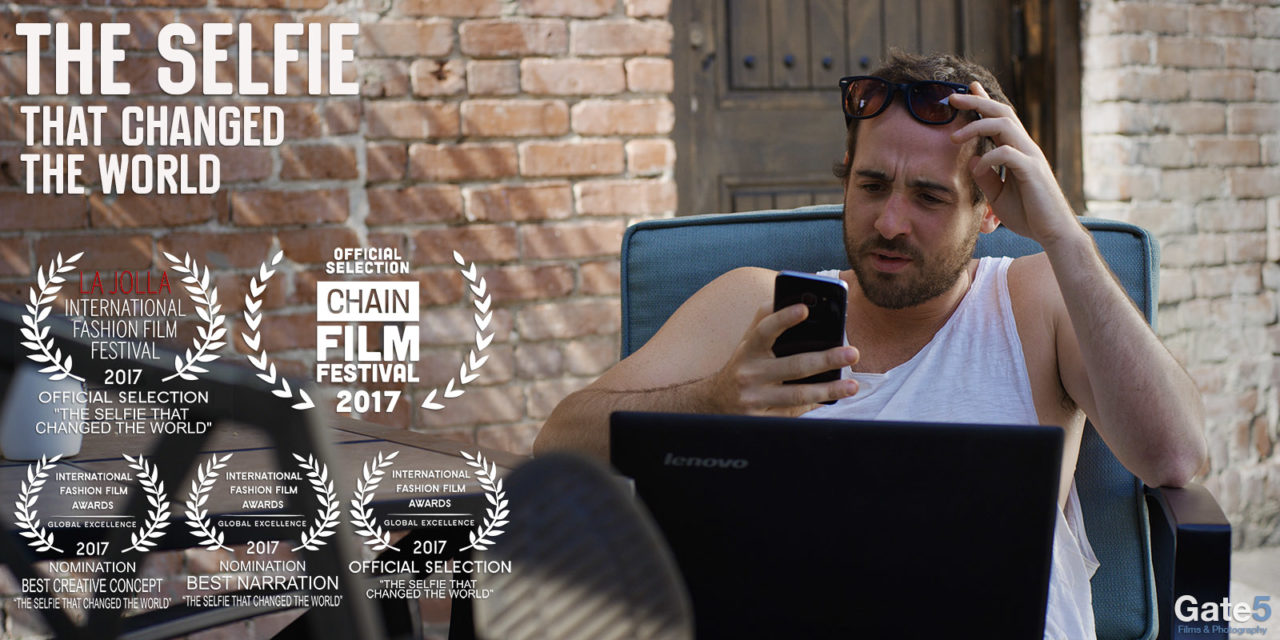 You can watch a clip of Roberto and I introducing the film at the festival on the Fashion Film Network's vimeo channel and read about it in our post here.
Related article: Los Angeles video production shut down: finish your writing project.
The best moment of the festival
The best moment of the festival for me was when another filmmaker came up to me and said because of the film, no one was taking any selfies after the screening. Yes! The film had some kind of affect.
It felt good to get a strong reaction like that with the film. Not to mention, selfies are to photography what McDonald's is to food so the stopping of selfie taking was a good thing and I feel I made the world a better place if only for a short time.
Needless to say, the self-imposed selfie ban didn't last long and people were back to snapping selfies later on. But it was nice while it lasted.
Escape with fashion film production and watch The Selfie That Changed The World.
Read more in our blog post about us at the La Jolla International Fashion Film Festival.
Need a break? Of course you do! Take 1.5 minutes and watch No Words, a video poem. A short film about nature and our neglect of it.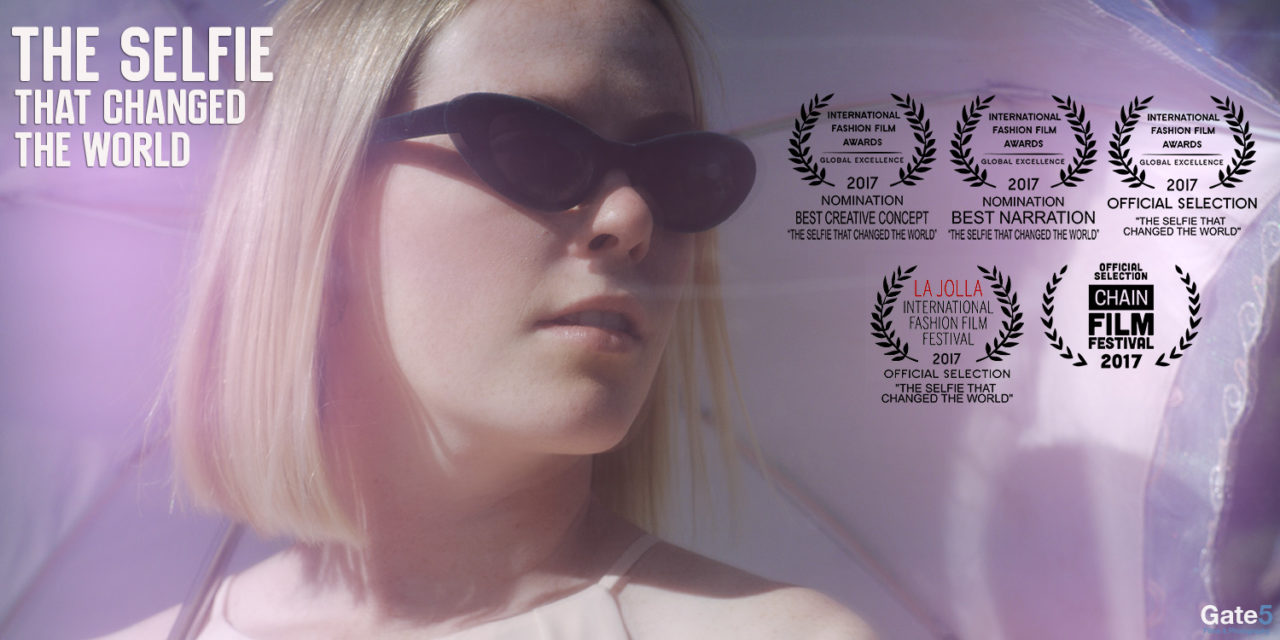 About Gate5, a Los Angeles video production company
Gate5 is a full service video production company in Los Angeles producing engaging and results driven video content for big and small businesses and advertising agencies from tutorials to commercials.
Learn how to stay connected with live video streaming productions and what kind of video marketing productions you can do during the Coronavirus shut down.
Read our post increase sales with ecommerce product videos.
We conceptualize, write scripts, secure locations and permits, cast actors, direct, film and edit social media content, fashion films, branded films, product and promotional videos, web and TV commercials, episodic content and live video streaming production.
Need a live stream or a video project created in post during the shut down? Contact us to discuss your project.
Click here for our video samples.