Construction Video Production
Posted by G McD on / 3 Comments
Here are a couple of frames from an offshore construction video production we did for the LA DWP and L3 Harris MariPro, the contractor.
It was an honor being involved in it and having the privilege of working with the incredibly talented teams and good people from LA DWP and L3 Harris. As construction videographers and photographers it was quite amazing watching their work. The project finished on schedule with no safety issues whatsoever. All in all it was quite a success!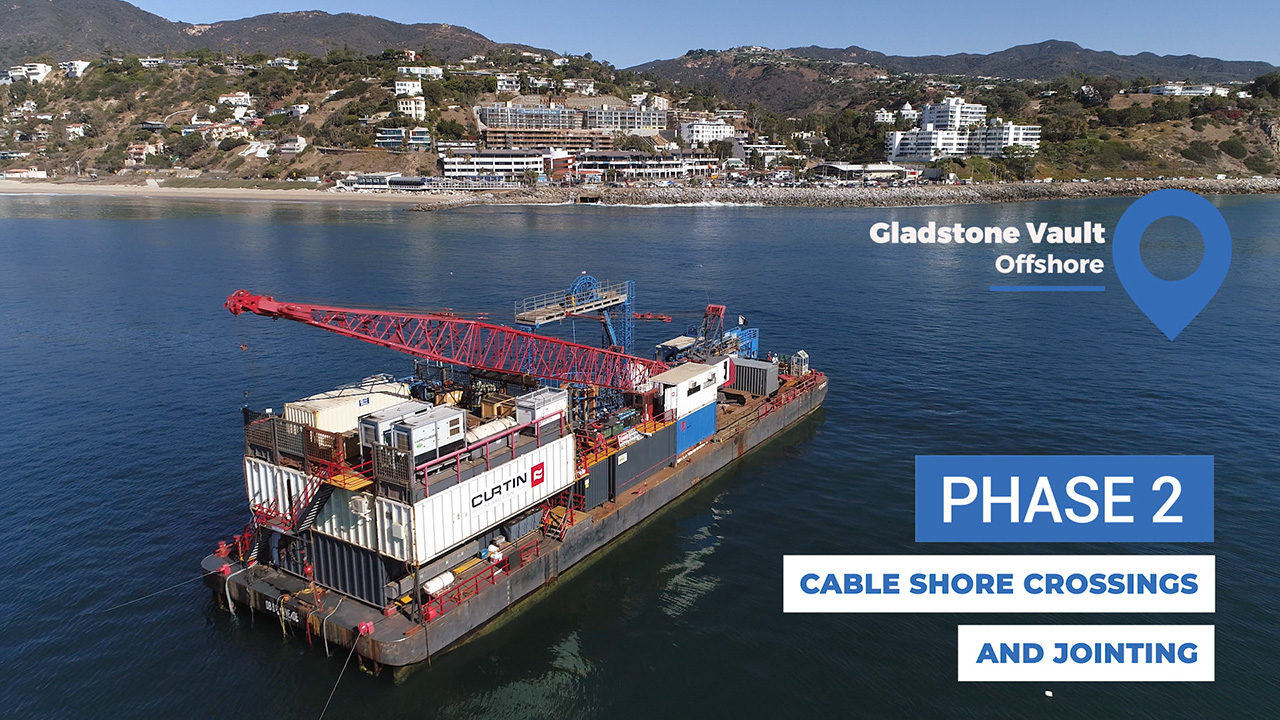 What does the project do?
The project increases the capacity of the City of Los Angeles power grid so now the city gets 50% of its electricity from green renewable energy sources. The LA DWP and the City of Los Angeles are aiming to increase that percentage to eventually 100%.
The project was very complex and involved. It involved placing 36 concrete vault structures that weighed 25 tons each on the ocean floor in the Santa Monica bay about 2 miles offshore.
The vaults were loaded into the ocean from the barge. Each vault contains 4 electrodes and the 36 vaults are connected to each other and through a massive amount of cabling that runs from their offshore location two miles out, to an onshore node in Pacific Palisades where it connects to an electrical system that originates in Oregon and to the electrical grid for the city.
Related article: Construction documentary video.
Sophisticated video and diving gear enabled the underwater crew to monitor and to precisely place each vault on the ocean floor and to make sure all cable connections were in place. Wildlife monitors oversaw all the steps of the process to ensure all marine life and birds were safe.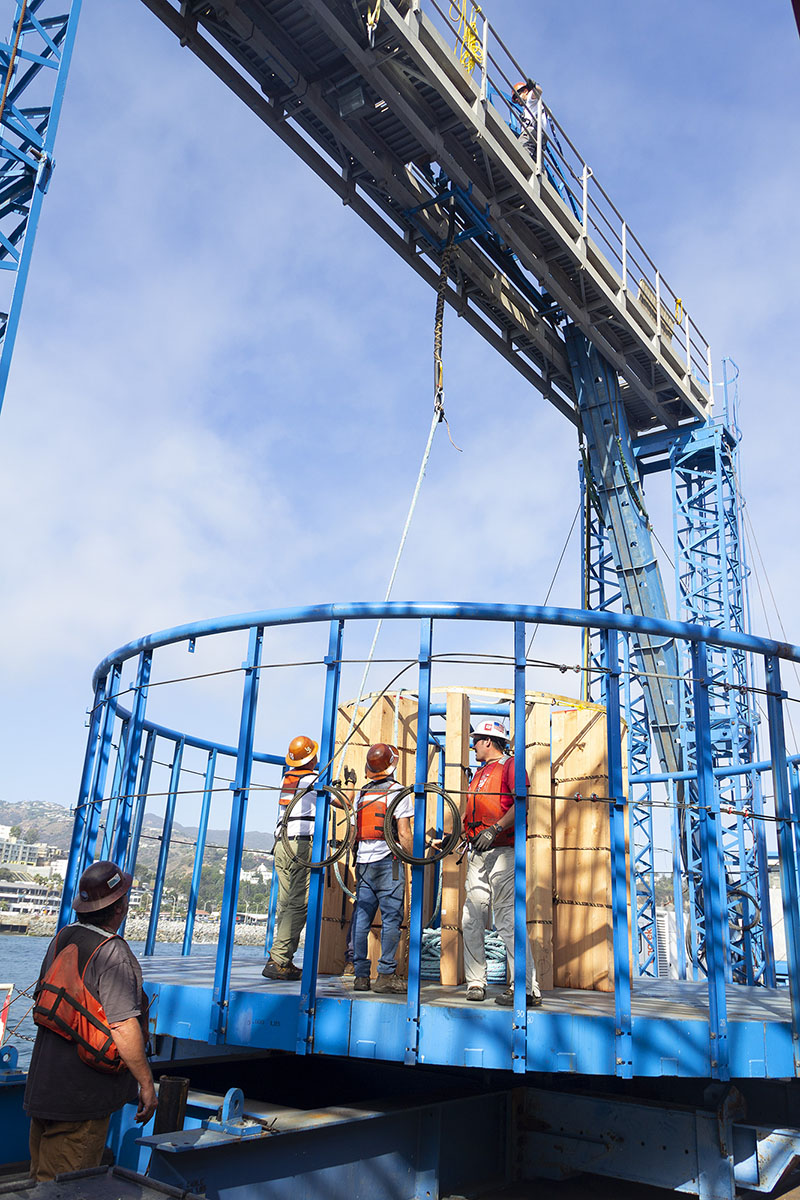 For more info and photos from the project, read our post Construction Documentary Video.
What construction video documentation did Gate5 provide?
We were hired to film and photograph all the stages of the installation over a four month period and edit a highlight reel. We filmed for approximately 41 days offshore on the installation barge in the Santa Monica Bay and roughly 8 days of filming port side in Long Beach and onshore in Pacific Palisades. The production included aerial drone footage and timelapse shots.
After the project was completed and all the filming done, we edited an 8 minute Highlight Reel from the footage. It was quite a challenge as there was hours and hours of footage.
We also filmed a two camera interview with a LA DWP representative who introduced the project and video. We inserted his intro at the beginning of the Highlight Reel for the longer version.
You can watch the video without the intro here.
Related articles: construction videographer and construction photo documentation.
Construction Video Production by Gate5
Gate5 is a creative video agency and full service video production company in Los Angeles producing high quality video content for the web, social media outlets, public kiosks and broadcast TV. Our clients are large corporations, small businesses and advertising agencies.
Gate5's construction video documentation services include filming for all types of installation and construction projects, both onshore and offshore for public and private projects. From pre-construction to post construction, we offer single videographer shoots to full filming crews including aerial drone footage and timelapse capture.
We also provide story consultation and scriptwriting, casting of actors, location scouting and locations, obtaining permits, video editing, animation and visual effects and voice over talent.
Check out our video samples.
Contact us to see how we can help your business with video or photography.