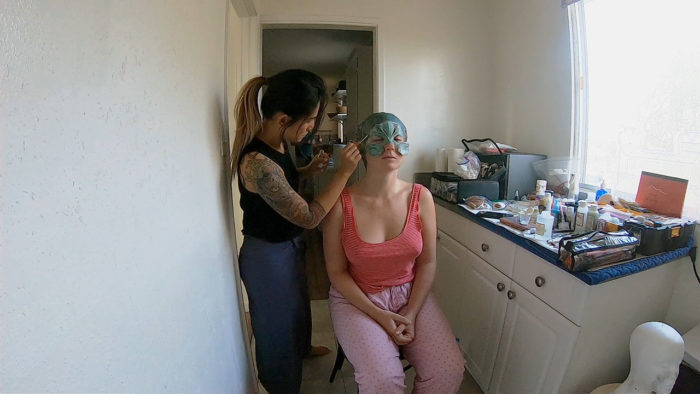 Posted by G McD on / 3 Comments
Behind the scenes timelapse footage of special effects alien makeup, prosthetics and body paint being applied by Makeup Artist Thirati K on actress Kaitlyn Clare for the film, Nowhere In The Universe. The film was produced, directed and written by Greg McDonald of Gate5, a video production company in Los Angeles. Unfortunately, we weren't able...
Read more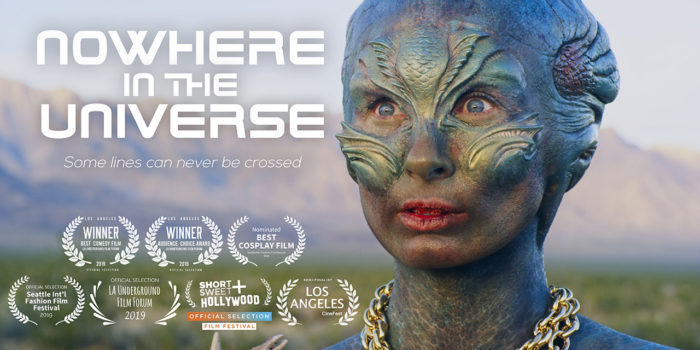 Posted by G McD on / 3 Comments
Nowhere in the Universe is a sci-fi fashion comedy film directed by Greg McDonald about desperation – no matter how desperate you become, some lines can never be crossed. Update: it won Best Comedy Film and Audience Choice Award at the LA Underground Film Forum! It's also a semi-finalist in Cinefest LA. The location We...
Read more